Acupuncture Center for Wellness, Cary North Carolina – Clinic Staff
Mary Jennings, DC, DiplAc, LAc
"I want to help every patient achieve and maintain their good health as naturally as possible. I love utilizing acupuncture by itself or in conjunction with treatment provided by their healthcare team."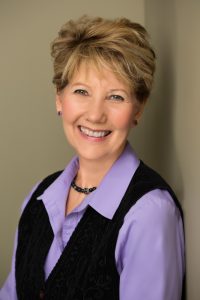 Mary Jennings is a private practice healthcare professional with dual licensure in acupuncture and chiropractic medicine based in the Triangle area. Mary is committed to using her over 20 years of experience to help every patient achieve and maintain their good health as naturally as possible.
She earned her Doctor of Chiropractic degree from Palmer College of Chiropractic in 1996. She received her acupuncture diploma from the National University of Health Sciences (NUHS) and was certified by the National Certification Commission for Acupuncture and Oriental Medicine in 2000.
Contact Us Today for a Free 15 Minute Phone Consultation
Mary is not only committed to helping her patients, she is also committed to the education of future healthcare practitioners. She has taught continuing education classes for NUHS in acupuncture, auriculotherapy, dermatology, and digestive health. She also helped write and document the national examinations of the National Board of Chiropractic Examiners as a member of their acupuncture test committee.
Mary lives in Raleigh with her guitar-playing husband, their two inquisitive children and numerous foster dogs that need fur-ever homes. They work with Schnauzer Rescue of the Carolinas.
Request An Appointment
---
---
Welcome to the Acupuncture Center for Wellness
Acupuncture is natural pain relief which can help you avoid the side-effects of traditional pain medications.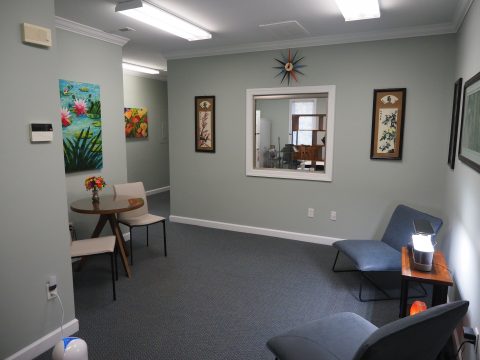 Acupuncture Clinic Hours
Monday/Tuesday – 8 AM to 1:30 PM
Wednesday/Friday – 8 AM to 5 PM
Thursday – Closed
First Saturday of the Month – 8 AM to 12 PM
Conditions that Benefit from Acupuncture
Headaches – Migraines – Joint Pain – Anxiety – Depression
Infertility – Chronic Pain – Digestive Issues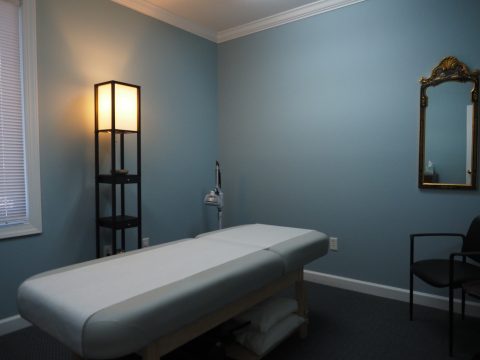 Contact Us for a Consultation
Acupuncture can and does have a place alongside western medicine procedures. I want to help every patient achieve and maintain their good health as naturally as possible. I love utilizing acupuncture by itself or in conjunction with treatment provided by their healthcare team.
– Dr. Mary Jennings, DC, DiplAc, LAc